Lettershop
Pushing the envelope.
A lot goes into moving direct mail from point A to point B. Andrew Associates does it all on site, under one roof. From printing, sorting, assembly, and Intelligent Mail Barcoding to mail tracking, packaging, inventory management and more, we have the processes, equipment and the personnel to ensure that your message ends up in front of the right people at the right time.
Nimble enough to handle the most intricate jobs, we have the capacity to scale up production to handle several million pieces with speed, accuracy and efficiency.
Our on-site USPS mail unit and mail tracking services are in place to keep track of your mail every step of the way, from start to mailbox.
There are "lettershop" services and then there are the Lettershop Services Andrews provides. Just one of the ways we push the envelope for our clients every day.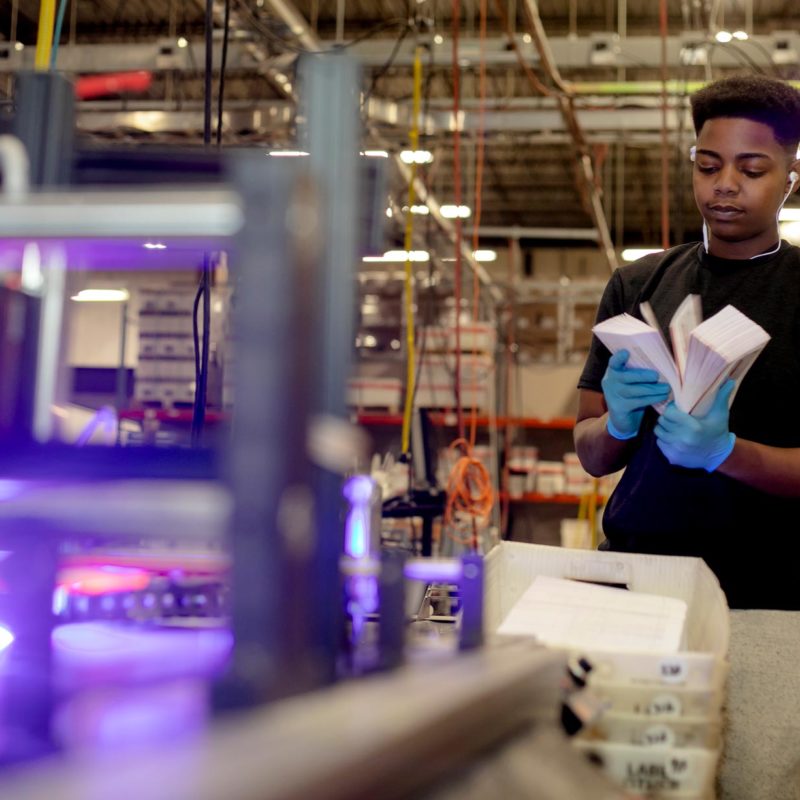 Direct Mail
Have your message hit home.
We're direct mail pros—writing and designing pieces that pop and get opened.
Direct Mail